Beginning October 2017 our website has moved! The link below will provide access to our interactive menus, nutrition & health resources, games and more!
MyPlate Monday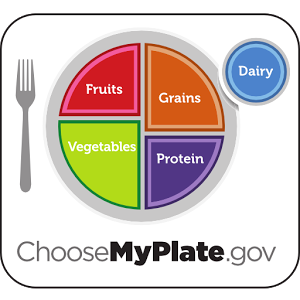 MyPlate Monday is a weekly newsletter that provides information on the USDA's MyPlate dietary guidelines. These guidelines will help parents understand a little more about the Child Nutrition Program at their student's schools as well as the District's movement towards creating a healthy environment within each school cafeteria. Click the MyPlate logo above for more information about this USDA program.
The newsletter also contains a personal article from the Livingston Union School District's Director of Child Nutrition, Rebecca Jameson. This article describes the Director's experiences in making the conscious effort to live a healthy lifestyle on a daily basis. The article is also accompanied by a healthy and delicious recipe for you to try at home!